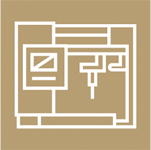 Machine Shop Services
TAM offers mechanical design precision machine shop services.
Mechanical Design
TAM offers a variety of mechanical design services, both to assist with automation and panel build services and general machine shop customers. Our engineers are capable of designing unique OEM solutions through all stages of the design, from initial concept to final assembly and commissioning. We are also capable of reproducing or designing custom parts and assemblies for use in most manufacturing environments. Our engineers use Solidworks 3D modeling software to create 3D models, 2D engineering drawings, and import and export most CAD formats. Solidworks modeling enables our engineers to examine parts using Structural Finite Element Analysis, and render basic motion animations to eliminate possible collision issues in complex designs.
Contact us for more information about our mechanical design services.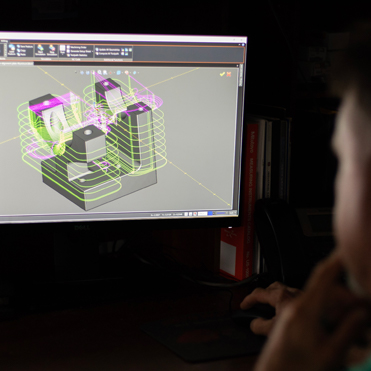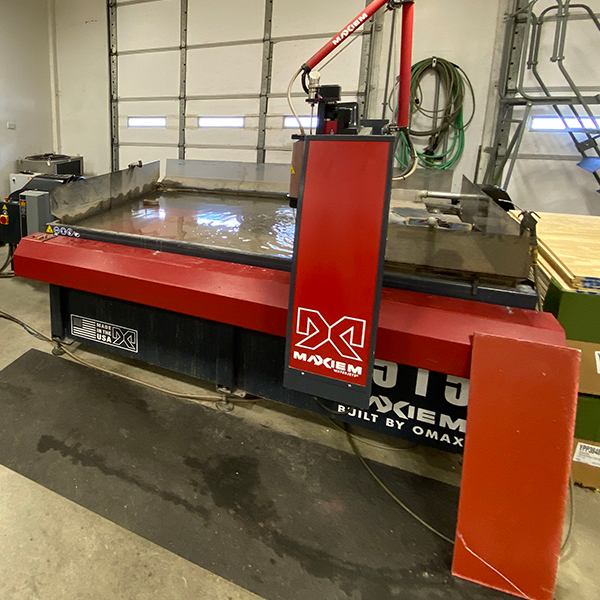 CNC Machining
TAM has 3,000 sq. ft. of climate controlled machine shop space adjacent to its 11,000 sq. ft. manufacturing facility in Woodlawn, VA. Our Machine Shop Manager Rod Bryant has over 30 years of experience in precision machining operations.
Capability
HAAS®, Inc. TM 3P
BOSS LS-3655 Laser Engraver
OMAX® MAXIEM 1515 Water Jet Cutter 5'x5′ Capacity
CNC system programming using Bob-CAD Software
Contact us for more information about our machine shop services.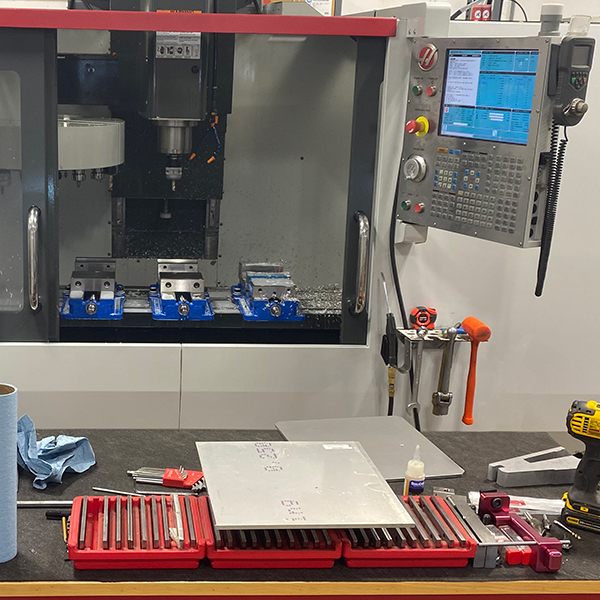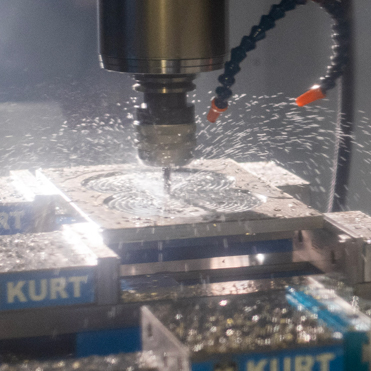 Conventional Machining
Capability
Acer E-Mill 40″ x 20″ x 16″
Surface Grinding
Starrett Optical Comparator
Lathe — Victor 14″ x 40″
Horizontal and Vertical Band Saws — Horizontal Saw Capacity is up to 10″ Round & Square Material
Iron Worker (shearing, punching, bending)
Welding (MIG up to 3/8″ steel and 3/8″ aluminum)
Vibratory Finishing Process
Contact us for more information about our machine shop services.